List
Map
Vivanta Hotels in Bengaluru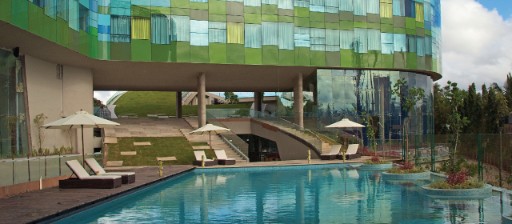 Vivanta Bengaluru, Whitefield
ITPB, Whitefield, Bengaluru
ITPB, Whitefield, Bengaluru
40.0km from Kempegowda International Airport
Located at the entrance of the International Tech Park in Bengaluru, 45 kilometres from the airport, Vivanta Bengaluru, Whitefield is a contemporary business hotel in Bangalore that ushers global jet-setters into a dynamic lifestyle at the heart of India's technology capital.

Located in International Tech Park
Taj Hotels in Bengaluru
Ginger Hotels in Bengaluru
Gateway Hotels in Bengaluru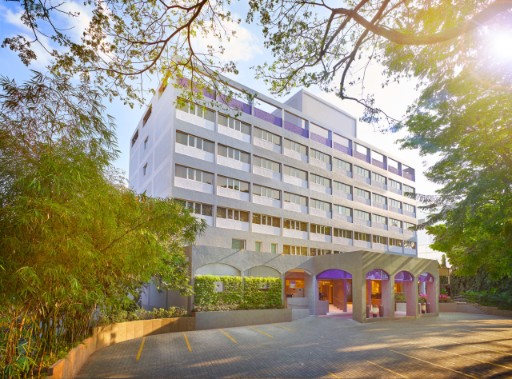 Vivanta Bengaluru, Residency Road
Right in central commercial district
About Bengaluru
Often referred to as the Silicon Valley of India, Bengaluru is the hub of India's IT industry. Blessed with a lovely temperate climate, this South Indian city has carefully preserved its heritage and green spaces. This thriving metropolis is every visitor's delight, whether travelling for business or pleasure.
If you've taken an inventive road to success, you're bound to check into a Vivanta often. Our hotels in Bangalore - Vivanta Bengaluru, Whitefield & Vivanta Bengaluru, Residency Road are renowned for courteous and impeccable services through contemporary décor, versatile banqueting venues, global cuisine and unique recreational experiences. Our business hotels in Bangalore are located in near prominent locations of Whitefield & Residency Road which acts as an easy access to business belt of Bengaluru. Our gracious room service makes your stay a comfortable one. The restaurants at hotels in Bangalore are among the city's most happening places as we serve you simple yet unique Indian & International cuisine to please your palette. Our best in class event spaces, fitness centres and other facilities will bring you a refreshing mix of luxury and comfort. But it's the dynamic spirit that sets Vivanta apart. Thought leaders, catalysts and pathfinders converge here. Share a drink, toss ideas and collaborate with this diverse pool of achievers. At Vivanta, you'll feel like you're in the right place, at the right time, with the right people. Come celebrate the many steps of chic and modern living at our contemporary hotels in Bangalore.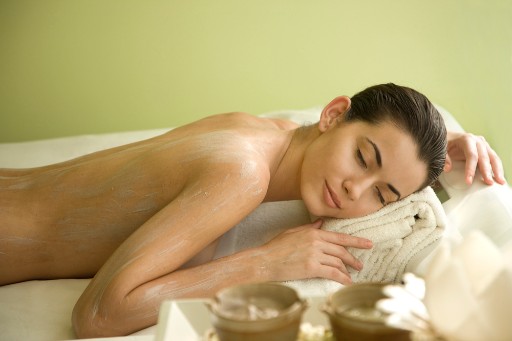 Urban Wellness
Wellness, Weekdays & Weekends!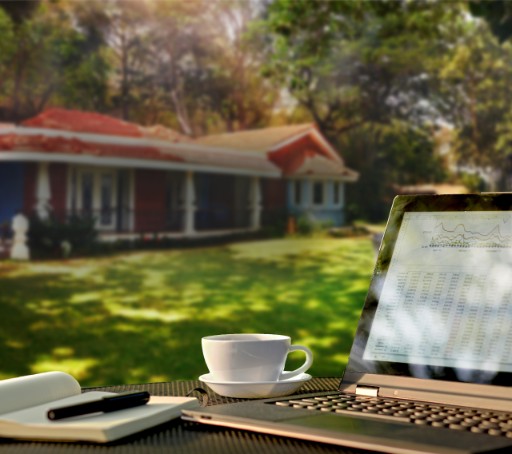 Bizcation
Explore the wonders of work and vacay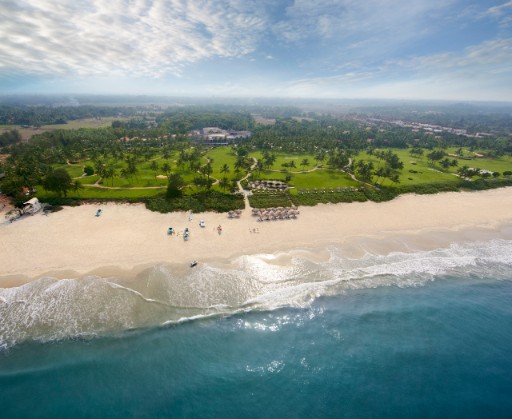 Stay a Bit Longer
Stay 3 nights or more and get more value. The longer you stay, the better it gets.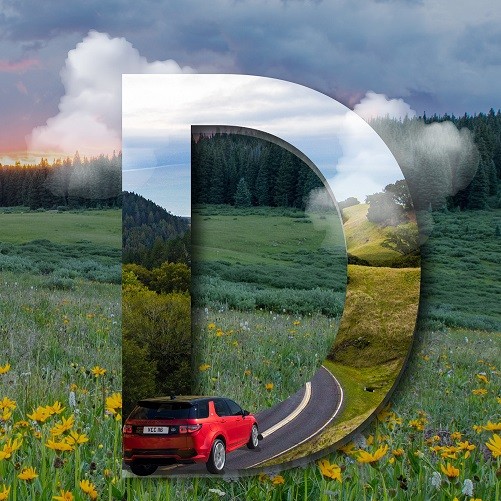 4D Offer
Presenting the 4D travel experience.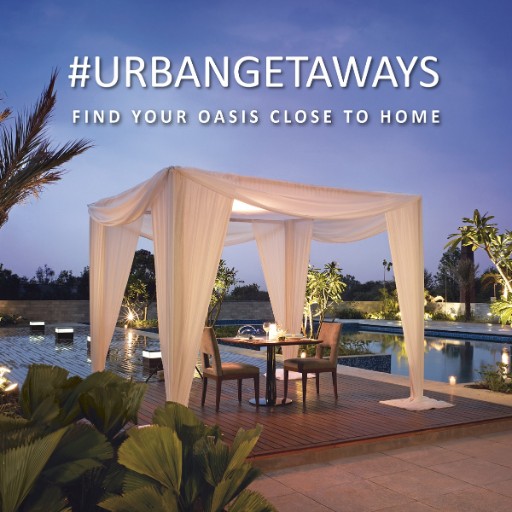 Urban Getaways
Treat yourself and your loved ones to a relaxing staycation at our iconic city hotels.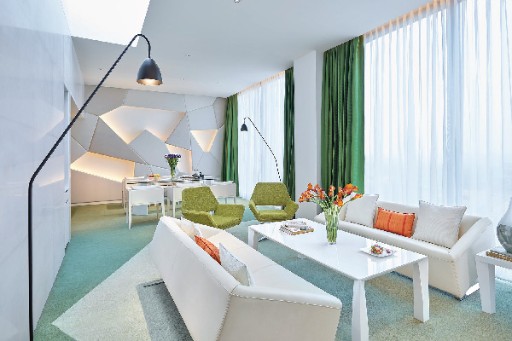 Suite Surprises
Enjoy exclusive benefits ranging from airport transfers - one way, daily breakfast. Complimentarybasic Wi-Fi.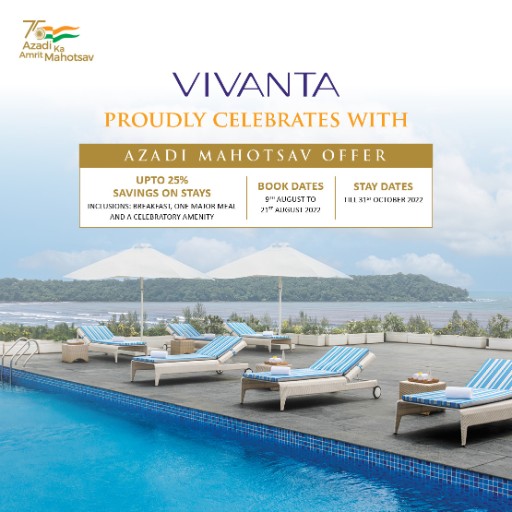 Azadi Mahotsav Offer
Join us celebrating India@75 and enjoy up to 25% savings on your stay and indulge in precious moments with your family & friends with our Living Palaces, Idyllic Resorts and City Landmarks.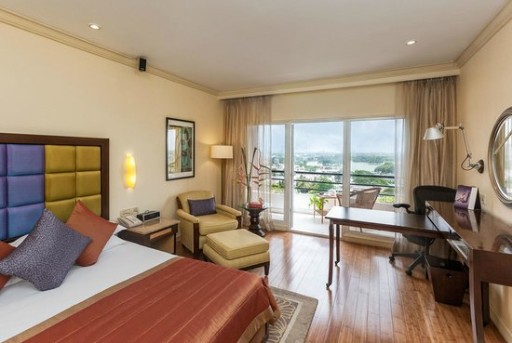 Member Exclusive Offer
An exclusive offer for our exclusive members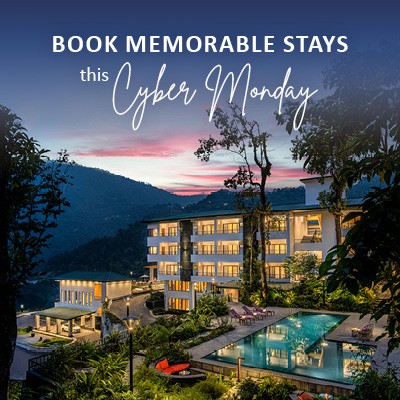 Cyber Monday Offer
Book your next stay at our treasured destinations at unbelievable savings.
Validity 24 Nov 2022-29 Nov 2022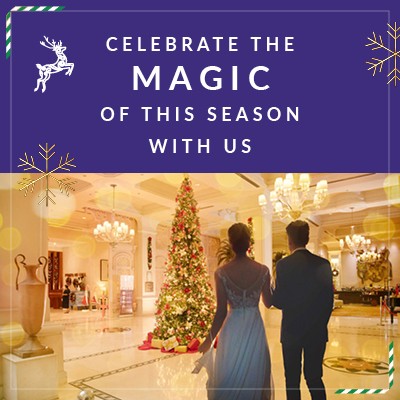 Season's Offer
Enjoy the holidays in the signature splendour and warmth of our hotels.
Validity 03 Dec 2022-08 Jan 2023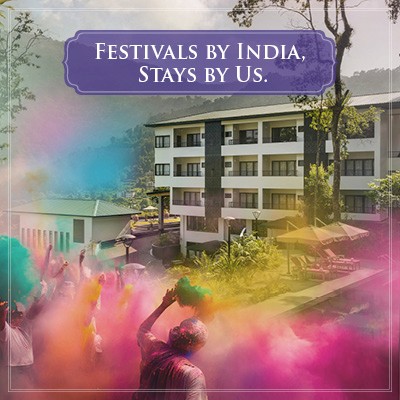 Festive Offer
Rate includes breakfast, one meal, celebratory in-room amenity, and a 20% discount on Food & Soft Beverages.
Validity 03 Mar 2023-17 Mar 2023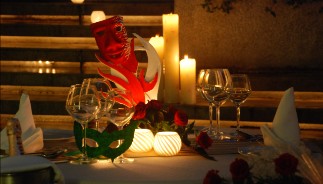 Rendezvous
Skyrocketing professional lives and fast-paced work schedules tend to leave modern couples starved for personal time. At Vivanta Bengaluru, Whitefield, we recognize your need to dial up the romance without fretting over the buzz-killing management aspect. Our Rendezvous experience – designed to set sparks flying between couples – is a delightful curated dinner. The setting is as important as the spectacular food and we organize both aspects carefully, keeping you personalities and likes in mind. You can choose to Rendezvous with your beloved at three lovely locations – the Pool, Skywalk or the Möbius strip. An exquisite table and plush love couch create a fetching canvas to build on a theme further. With mellifluous music and fine wines paired with a choice of Asian grills, North Indian or spicy street food, this rendezvous is a feast aimed at seducing all the senses.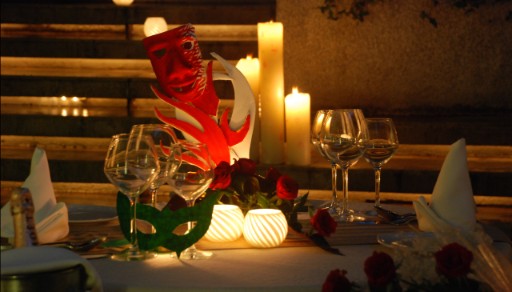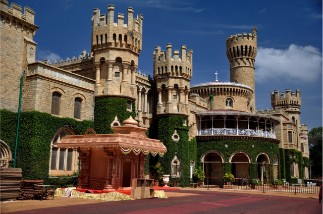 Explore Bengaluru
The capital of Karnataka has held various titles, from the 'Garden City of India' to 'Pub Central', and 'India's Technology Capital'; it is home to chic micro-breweries and architectural icons like Vivanta Bengaluru, Whitefield. While its star soars amongst the global tech community, Bengaluru continues to attract travellers for more reasons than one. Our Concierge service lets you in on local secrets and curates city tours that match your interest, whether you're visiting for the first time or the tenth. Must-visit destinations include the bustling K.R. Market for spices and copperware and the government-run Cauvery Arts & Crafts Emporium for sandalwood and rosewood knick knacks. The Lalbagh Botanical Gardens is one of the city's largest green spaces, while Tipu Sultan's Summer Palace delights history and Nature-lovers with its teak pillars, ornamental frescoes, lush gardens and sparkling fountains. After you've covered the usual suspects, we'll guide you to the Aerospace Museum where adults and children can gawk at a model of a HAL-designed aircraft, a vintage Canberra bomber and the MiG-21. Continue the adventure streak with an afternoon of bouldering at Equilibrium, an indoor climbing centre. For unusual souvenirs, drop in at Apaulogy, a beautiful gallery in a heritage bungalow that has vintage Bangalore illustrations, paintings, sculptures and photographs by world-renowned artists like Anjolie Ela Menon and Jitish Kallat.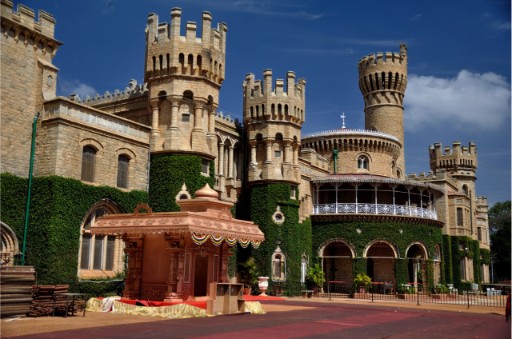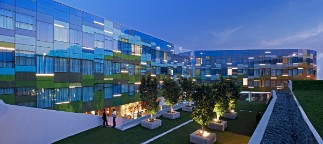 Architecture Appreciation Walk
Architecture Appreciation Walk
Guests at Vivanta Bengaluru, Whitefield find themselves not just in the midst of India's most hyper-wired hub, but an avant-garde architecture style that matches up to the advanced, world-changing technology which surrounds it. Designed by WOW Architects - Warner Wong Design, the hotel has won multiple international awards, including 'Building of The Year' at the Singapore Institute of Architects (SIA) Architectural Design Awards in 2010, beating over 180 global entries. Adults and children alike are enraptured by our architecture appreciation walks. After a welcome drink, our resident design expert guides you through the exterior and interiors of the hotel. Learn about the infinite loop – inspired by the Möbius strip, one of the most famous surfaces in Mathematics – which sweeps across the podium, forming a 'landscraper' as opposed to a skyscraper, while drawing references to traditional Indian dance forms of twisting and circling. Guests are also keen to know about the hotel's initiative to harvest rainwater from its planes, which reduces heat and keep the interiors insulated from summer heat. This informal and interactive walk is a favourite with guests, giving them a sneak peek behind one of the beacons of innovation in Bengaluru – one that they happen to be living in!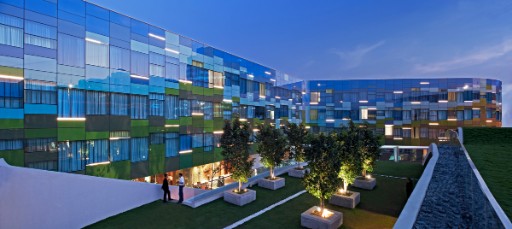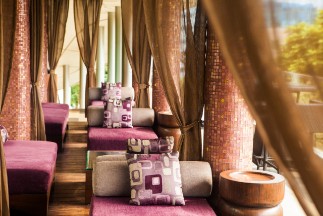 Razzmatazz
When busy professionals running world-class businesses from Bengaluru's high-profile tech parks have an office celebration or a personal milestone, they turn to Vivanta Bengaluru, Whitefield to Razzmatazz it up. We know your intense work schedule doesn't let you plan an important event with the kind of precision and attention to detail you prefer, so we do it for you instead. Razzmatazz is our curated dining experience at the hotel's most outstanding and most photographed venue, the Skywalk. We'll handpick the food, drinks, live music and finer details while all you need to is show up with your guests for a starry evening. Look over the pool at the expanse of International Tech Park in the distance and relax in the breeze – with an option of quickly slipping into the restaurant's shaded patio – as our team of chefs set up a multi-cuisine buffet featuring live stations serving sizzling barbecued meats, crackling farm fresh vegetables along with a smorgasbord of Indian and Continental classics. A fresh fruit cake for birthday/anniversary celebrations or a toast to business deals / new professional relationships rounds up this top-notch dining experience.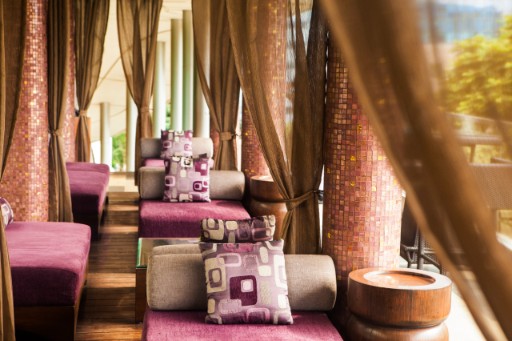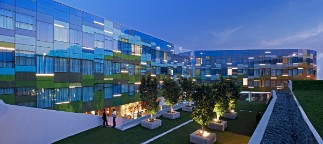 Co creation & Master Class at Mynt
Co-create popular local delicacies with team of our talented chefs and become a master chef at home. 
Co creation & Master Class at Mynt
Learn the ropes of cooking or fine tune your skills under watchful eyes of a talented Chef in a Master Class!
Here Chef curates private sessions for guests to learn about the local cuisine.
Guests are oriented about this concept while checking in and they can plan well in advance to fit in the Cookery session to unwind after long working day.
Chef orients the guest with concept, food ingredients and the popularity of the dish. Guest cooks along with the Chef and learns the recipe from a list of popular dishes like Maddur Vada, Akki roti, Ragi Dosa, Obbattu, Sambar and Chitranna.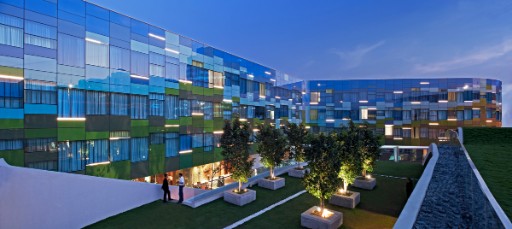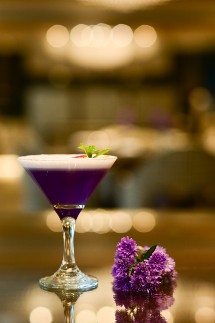 DNA of Banagalore at Wink
True  to  the  name this section is  deep routed  to the   city  . Wink has  taken  inspiration from the  heritage and also  the  progressive  spirit  of  Bangalore. 
DNA of Banagalore at Wink
Enjoy cocktails made from homemade mixes and syrups which truly reflects the DNA of Bangalore.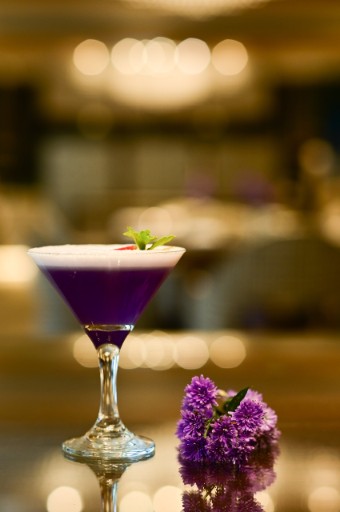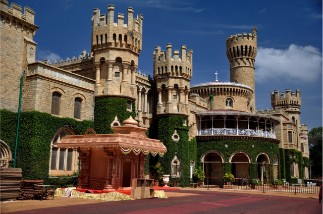 Karavalli Tiffin Carrier
Bangalore's iconic coastal specialty restaurant turned 30 this June of 2020. Being the pioneer in of many sorts especially in a Gourmet world. Karavalli has come up with yet another brilliant experience for Gourmands of the world. The Classic Karavalli Tiffin Carrier
Karavalli Tiffin Carrier
This is a traditional yet noveau concept along with being a quick meal option. This borrows from the Thali however the food being served in a brass Tiffin carrier lends a twist to the concept. This is a brilliantly versatile idea, lending itself beautifully to any occasion be it lunch with friends, a connoisseurs tryst for a gourmet meal or complete new route to a perfect board room meet with business associates!
Chef Thimmaiah, Executive Chef, The Gateway Hotel, Bangalore says "Here we are trying to recreate the good old tradition of father of the house or the husband going to office and the hot homemade lunch following him to office for lunch and the meal being shared by him and his colleagues."