List
Map
Vivanta Hotels in Goa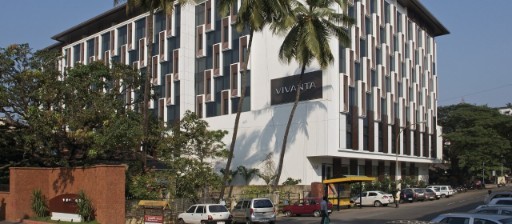 Proximity to Business Belt of Goa
Signature Spa Experience at Jiva Spa

Near Audi showroom, Dr. Jack de Sequeira road, Caranzalem, Panaji
Near Audi showroom, Dr. Jack de Sequeira road, Caranzalem, Panaji
Located merely minutes away from Panjim's city centre, Vivanta Miramar Goa has 77 stylish rooms and suites, many of which afford breathtaking views of the Arabian Sea. Everything that makes Goa, India's premiere holiday destination, is just around the corner. Including beaches, cultural precincts, party hotspots and casinos. 
77 stylish rooms and suites
Stunning views of the Arabian Sea
Vibrant restaurant, rooftop pool & bar and meeting room
Close to cultural precincts, party hotspots and casinos
Taj Hotels in Goa
SeleQtions Hotels in Goa
amã Stays & Trails in Goa
Ginger Hotels in Goa
About Goa
Soft sands, shimmering waters and swaying palms: that is Goa for most people. But there's more to discover in this tiny yet shining slice of India. Its Colonial past has left it with glorious architecture, and has given its food and culture a distinctive flavour. The spirit of susegaad is all its own and IHCL made the first luxury foray into the Sunshine state in the 1970s.
If you've taken an inventive road to success, you're bound to check into a Vivanta often. Our business hotel in Goa, Vivanta Panaji is renowned for courteous and impeccable services through contemporary décor, versatile banqueting venues, global cuisine and unique recreational experiences. Our hotel in North Goa is located in the famous neighborhood of Panaji which acts as an easy access to business belt of Goa. Our gracious room service makes your stay a comfortable one. The restaurants at Vivanta Goa, Panaji are among the city's most happening places as we serve you simple yet unique Goan & international cuisine to please your palette. Video conferences, daily workouts, yoga sessions and keto meals fall into place like a dream. But it's the dynamic spirit that sets Vivanta apart. Thought leaders, catalysts and pathfinders converge here. Share a drink, toss ideas and collaborate with this diverse pool of achievers. At Vivanta, you'll feel like you're in the right place, at the right time, with the right people. Come celebrate the many steps of chic and modern living at our contemporary hotel in Panaji.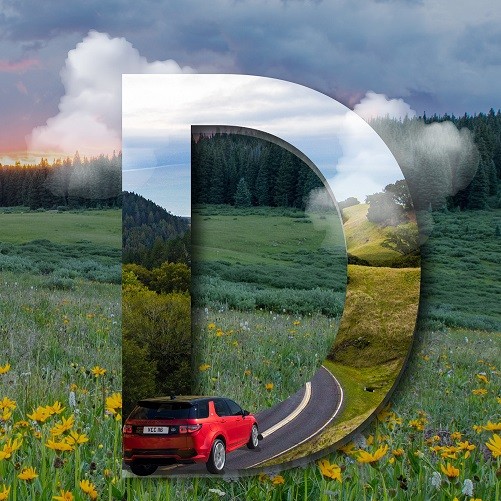 4D Offer
Presenting the 4D travel experience.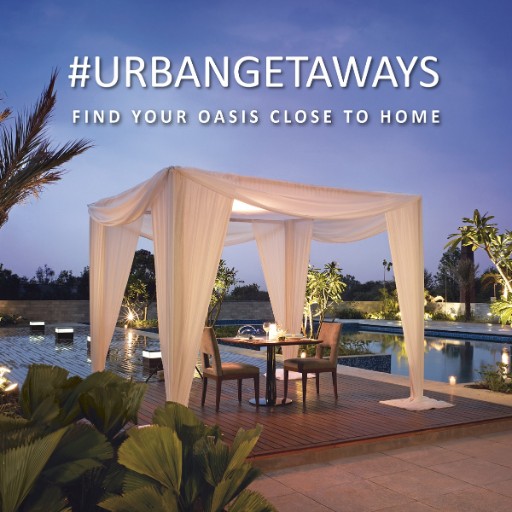 Urban Getaways
Treat yourself and your loved ones to a relaxing staycation at our iconic city hotels.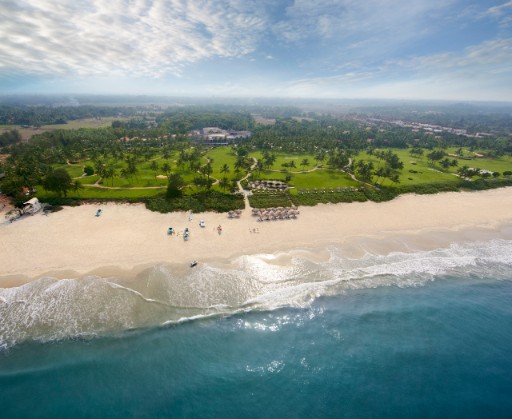 Stay a Bit Longer
Stay 3 nights or more and get more value. The longer you stay, the better it gets.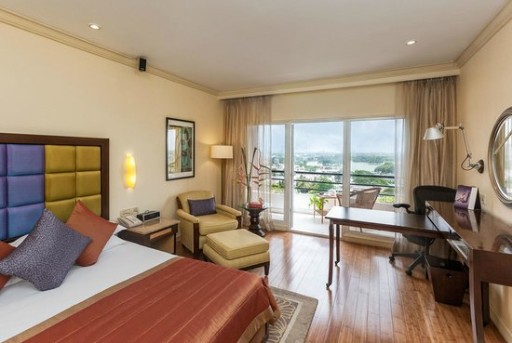 Member Exclusive Offer
An exclusive offer for our exclusive members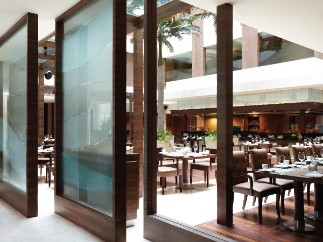 Maestros of the Kitchen
You can be privy to the nuances of gourmet multi-cuisine preparations and Goan specialities
Maestros of the Kitchen
Goan cuisine, a blend of Portuguese, Catholic and Hindu Saraswat lineages, is as synonymous with the State as its sun, sand and beaches. Vivanta Goa, Panaji offers guests a chance to try their hand at cooking unique Goan classics. Opt for a guided morning visit to the market to shop for fresh ingredients – including fish off the boats - and return to roll up your sleeves for a tryst with fresh crab, mackerel, kokum, spicy Chouriço, cashew nuts and a splash of feni - the beloved liqueur of every Goan. Stir up a Sungta Hooman (Goan Prawn Curry), Chouriço Chilli Fry (Spiced Pork Meat in Goan Red Spices) or Semolina-Crusted Prawns along with the all-time favourite Chicken Xacuti (Complex Combination of 18 Spices). Vegetarians can learn to cook the flavourful Batata Bhaji (Baby Potato Cooked with Spices and Onion in Tomato and Coconut Blend) and Beans Foogath (French Beans with Grated Coconut and Curry Leaves). Your meal is served at Goan Stories, leaving you with enough Goan cooking chops to impress friends back home.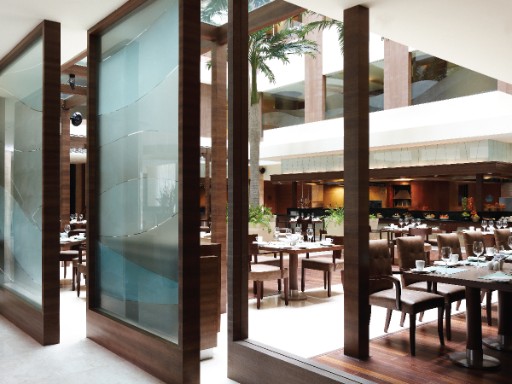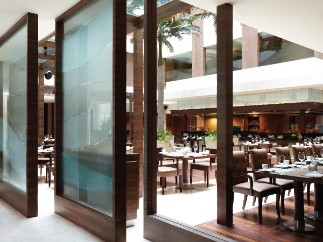 Explore Panaji
Spread out on the southern banks of Mandovi River, Panaji is at the heart of Goa's East-meets-West culture. Vivanta Goa, Panaji's Concierge Desk is your go-to guide for the capital's unique charms, from colonial architecture to art galleries and its annual carnival. History aficionados can spend hours at the Adil Shah Palace, the summer residence of the Shia king which now houses the state's administrative offices and plays host to exciting performances and exhibitions. Book an afternoon tea – with a talk on Goan history - in advance at Casa da Moeda (House of Coins) which once functioned as the Mint of Goa. The long and wide promenade along the Mandovi is ideal for leisurely walks. You can also opt for a cruise that stops at the renovated Ribandar waterfront. Just five minutes from the hotel, Miramar Beach is one of the most popular beaches in Goa and serves as a hub for several events and cultural festivals. Adventure lovers are in for a treat at the Dona Paula Jetty which offers magnificent views of Mormugao Harbour along with a host of water sports on offer.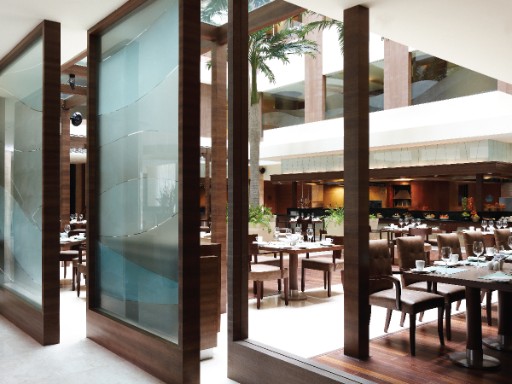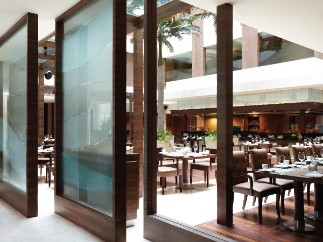 Discover Goa's Heritage Gems
Discover Goa's Heritage Gems
To glimpse a Goa beyond the beaches, surf and shacks, book a special tour with our Concierge Desk. Our guide will introduce you to the Latin Quarter of Goa - Fontainhas and Sao Tome, where chapels and houses with lovely balcãos (verandahs) painted in yellow, red and blue line the serpentine lanes. Marvel at the Basilica of Bom Jesus in Old Goa, India's grandest showcase of Baroque architecture, followed with visits to the Sé Cathedral – one of India's largest churches, the ruins of St. Augustine's Church and other heritage structures in the vicinity. Unravel the mysteries of the past by visiting the Reis Magos Fort in Verem. The four hundred-year-old Braganza House in Chandor is a vintage gem with its colossal ballroom, antique European chandeliers and Chinese porcelain. End your tour by shopping for exquisite local souvenirs - the papier-mâché jewellery from Paperworks and traditional Portuguese-style hand-painted azulejos (ceramic tiles) from Velha Goa Galeria.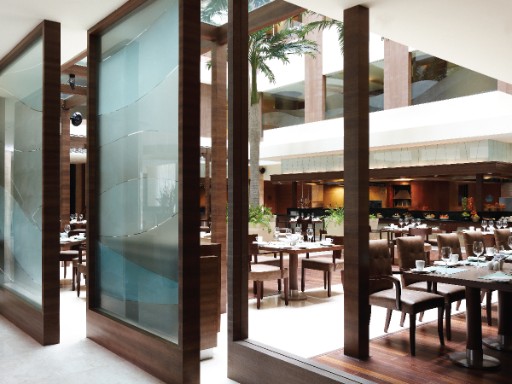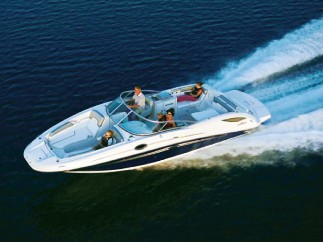 Champagne Sunset Cruise
The Champagne Sunset Cruise offers you the opportunity to soak in the beauty of a sunset across the expanse of the Arabian Sea in true style.
Champagne Sunset Cruise
Goa and romance are inseparable. Whether you're planning a proposal or celebrating a special date, our Champagne Sunset Cruise is guaranteed to leave you rosy-eyed. A short drive from the hotel to Coco Beach and you'll be cruising the Arabian Sea in a modern, well-equipped speed boat as the sky gets painted with orange hues of the sunset. Share precious silence with your spouse or party away with friends, clinking flutes of Moët Chandon Brut and snacking on delicious canapés. Swaying palm trees in the distance, a lighthouse looming elegantly and Coco's famous dolphins retiring for the night will leave you in a blissful state of mind.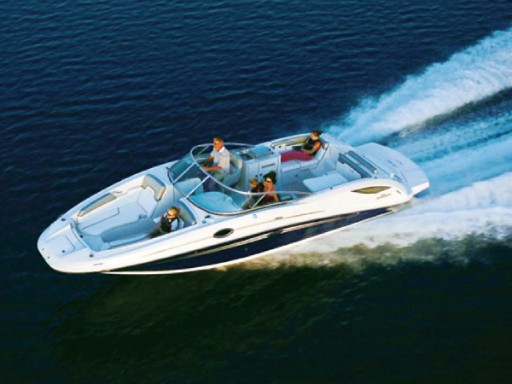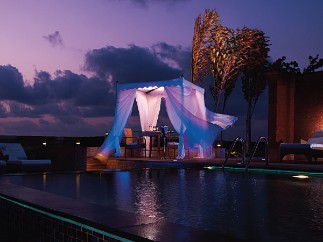 Cubana Dinner at the Rooftop
A Candlelit Dinner On The Rooftop Makes For A Charming Evening Of Romantic Dining. The Vast Canopy Of A Star-spangled Sky, Views Of The Mandovi River, A Private Barbeque, An Elegantly Set Table, Sparkling Wine And A Five-course Gourmet Meal Prepared By Our Executive Chef To Suit Your Preferences Make For An Intimate Evening To Cherish. This Is One Of The Must-dos In Panaji!
Cubana Dinner at the Rooftop
A lavish dinner set against the picturesque backdrop of the city of Panaji and the moonlight glittering on Mandovi River in the distance sets the tone for an unforgettable evening. Expect an intimate rooftop cabana with a candlelit table, where you and yours can look forward to a night of gentle breeze, endless conversations and signature delights. Our team of experts leave no stone unturned to ensure fairy tale moments and picture-perfect frames. Consult with our Master Chefs to customize a five-course menu including fresh seafood and meats sizzling on a live barbecue. As the courses and the spirits keep flowing as easily as your laughter, the stars come out to join in your private revelry.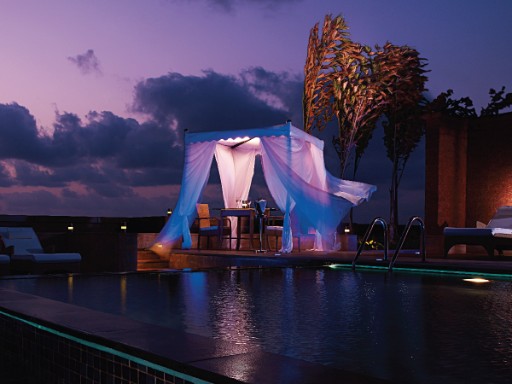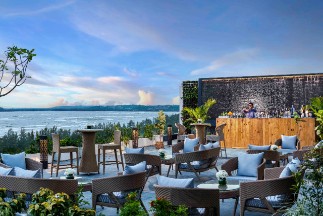 ROOFTOP CABANA DINING
Experience private dining at its most indulgent. Savour a 3 / 5 course meal under an elegant Cabana on the rooftop with uninterrupted views of the Arabian sea as a backdrop.
ROOFTOP CABANA DINING
Our chefs will conjure up a 3 / 5 course meal (taking a few cues from you to factor in your preferences) and pamper you with a meal that will stay in your memory forever. Indulge in course after enticing course in your elegant rooftop cabana as the most spectacular views of the Arabian Sea make the meal even more memorable.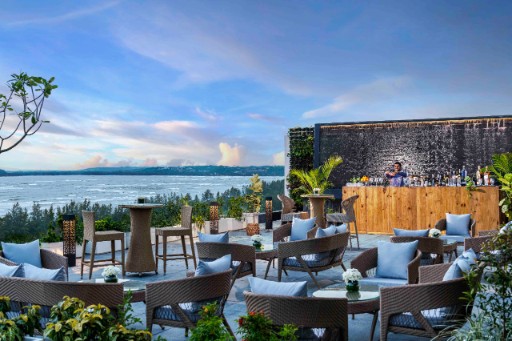 CHAMPAGNE SUNDOWNER
Indulge in a delectable High Tea on the Rooftop. Accompanied by flutes of Champagne, gently swaying palms, bracing breezes and stunning views of the sunset over the Arabian Sea. 
CHAMPAGNE SUNDOWNER
A Goan sunset is truly spectacular. Watch the golden orb splinter into shards of every hue as it keeps its daily rendezvous with the deep blue of the Arabian Sea. Indulge in High Tea and sip Champagne on our Rooftop Terrace as the evening dissolves into the night. And the skies get lit up with thousands of stars.