Vivanta Katra, Vaishno Devi
Vivanta Katra, Vaishno Devi is nestled in the Trikuta mountains, away from the hustle of Katra. Conveniently located on the Jammu-Katra highway, away from the bustling town, the hotel is fifteen minutes from Katra Railway Station and about an hour's drive from Jammu airport.
Set amidst a lush green landscape with panoramic views, Vivanta Katra, Vaishno Devi has beautiful gardens and cosy corners. A tranquil oasis that seeks to provide luxury to pilgrims and leisure travellers alike, Vivanta Katra, Vaishno Devi seamlessly blends the natural beauty of its surroundings with modern amenities and design.
Vivanta Katra, Vaishno Devi has seventy-seven elegant rooms, ten Deluxe and Premium Suites, and one Vivanta Suite. They are designed to provide you with modern comforts. In addition, the well-appointed rooms offer you scenic views of the expansive gardens, giving you a sense of being one with nature.
Vivanta Katra, Vaishno Devi offers three dining options - curated to give you diverse experiences. The vibrant all-day diner, MYNT serves organic vegetarian global and Indian cuisine; Alfresco is a cosy haven with a warm, welcoming fireplace and offers an assorted array of small bites. The Tea Lounge serves exotic teas and an extensive menu of single estate coffees from around the world, adding to the charm of the hotel and providing you with an opportunity to relax and unwind after a visit to the holy shrine of Vaishno Devi.
Rediscover yourself with holistic experiences, including memorable visits to the holy shrine of Vaishno Devi, indulging in picnics and curated dining experiences. Relax with leisurely walks in our verdant lawns, specialised spa treatments or by meditating in serene spaces, enjoying the view of the Trikuta mountains. As you traverse the path of wellness, the hotel offers diverse experiences for your rejuvenation. 
Hotel Highlights
Located about an hour away from Jammu Airport
Mesmerising views of the Trikuta mountains
Spread across 9 acres of verdant landscape
Rejuvenation and relaxation at Tattva Spa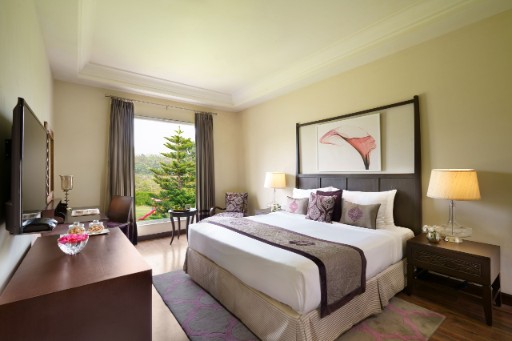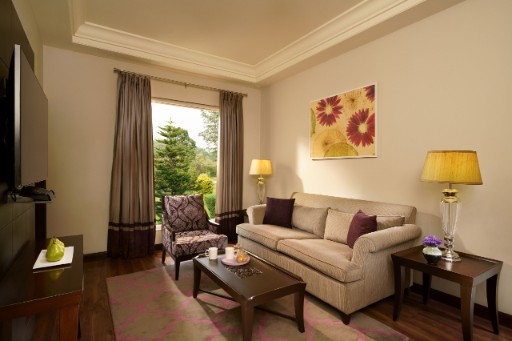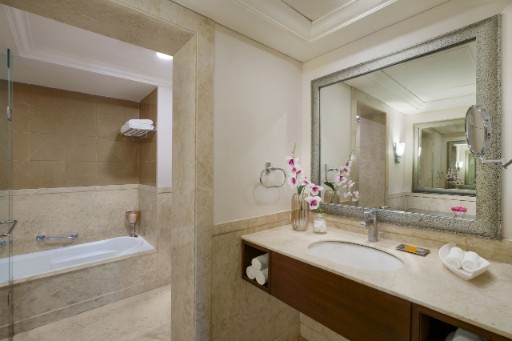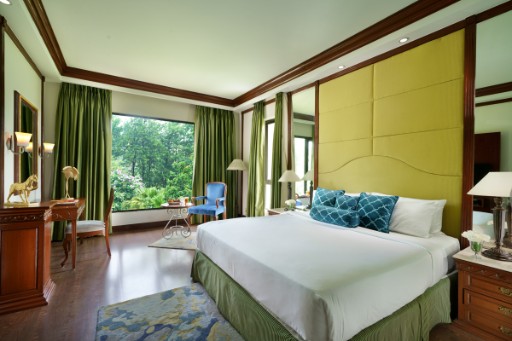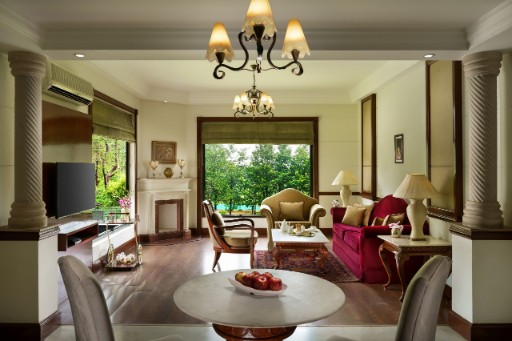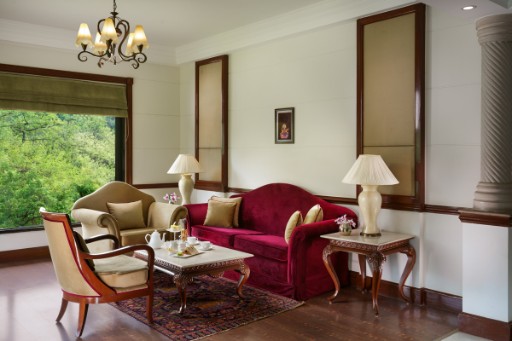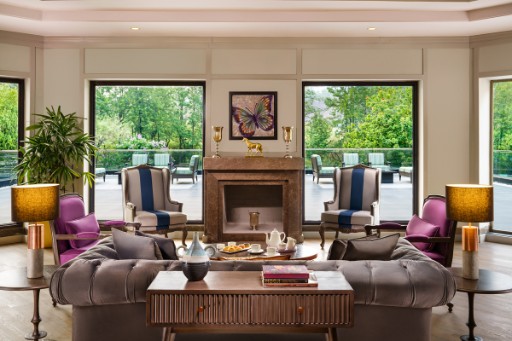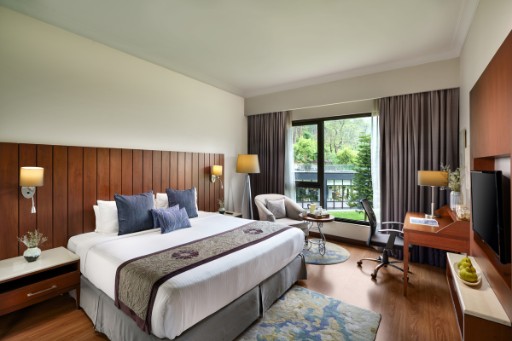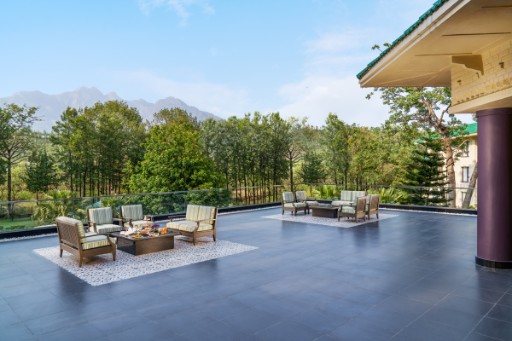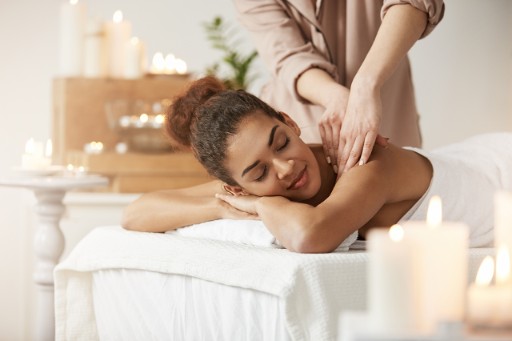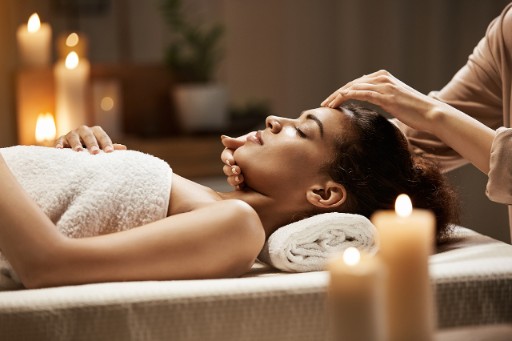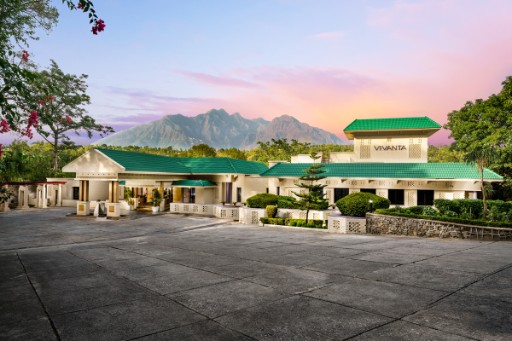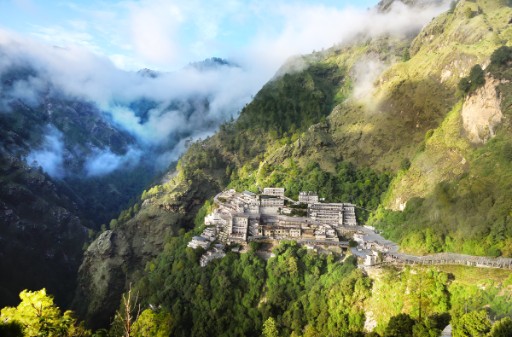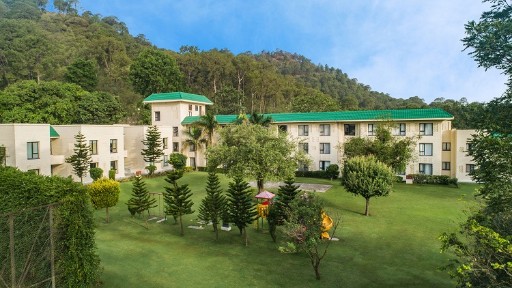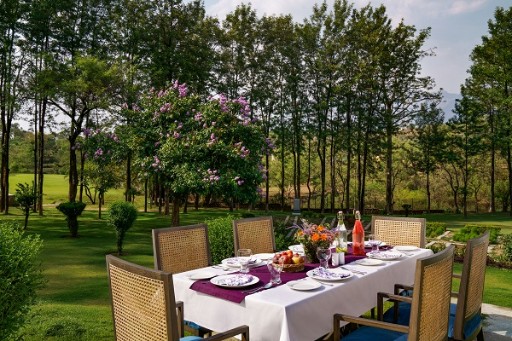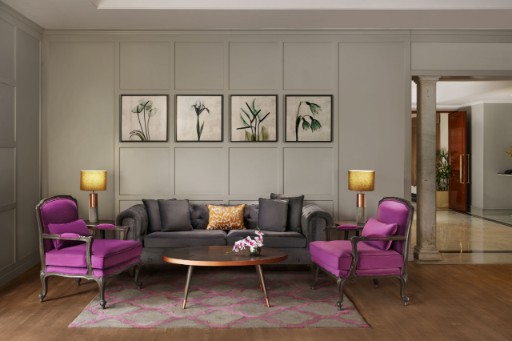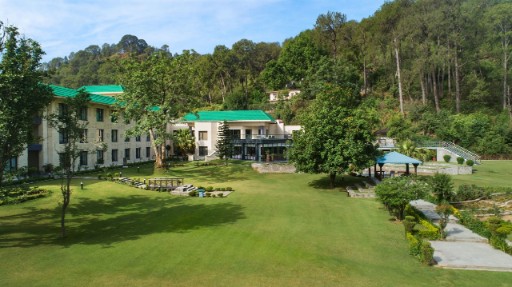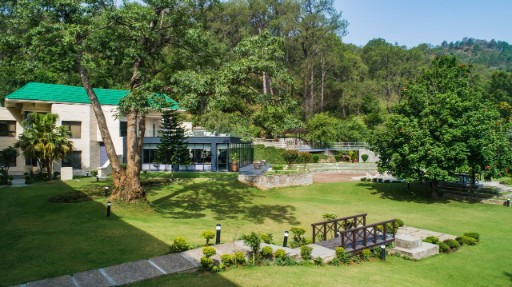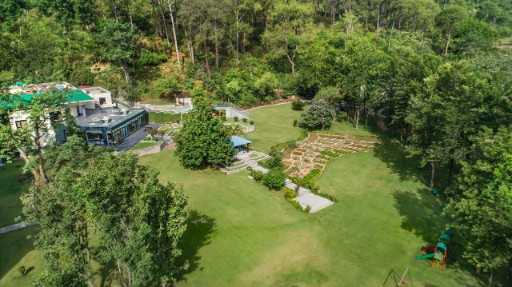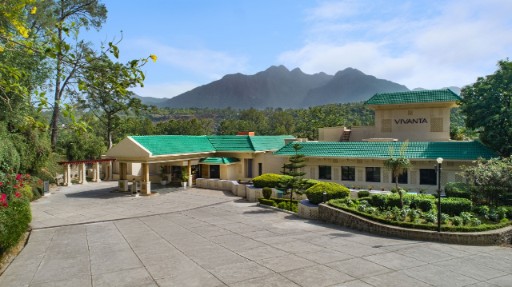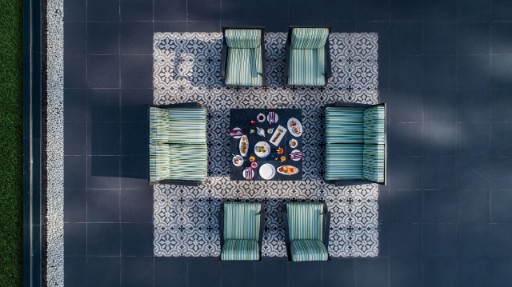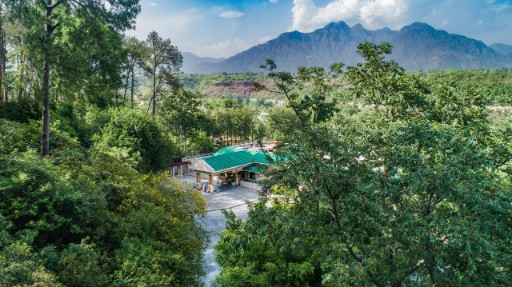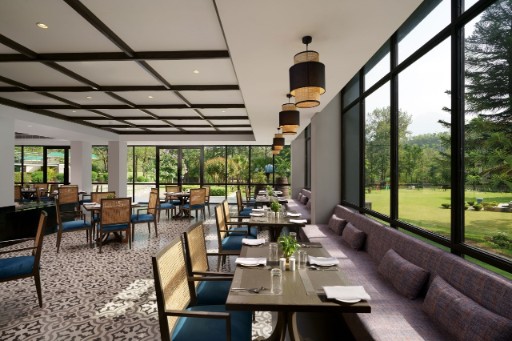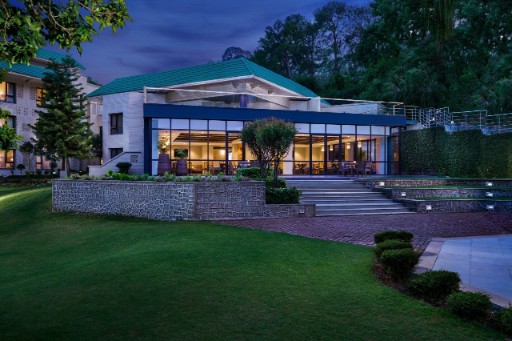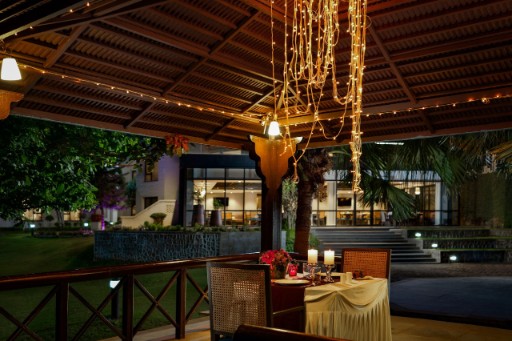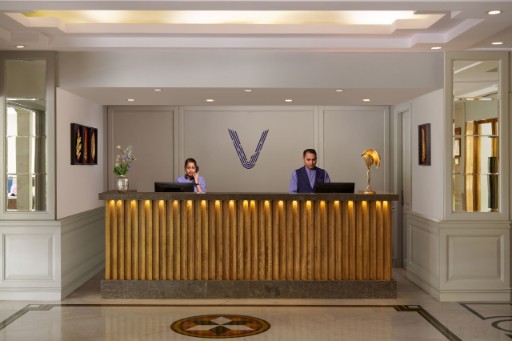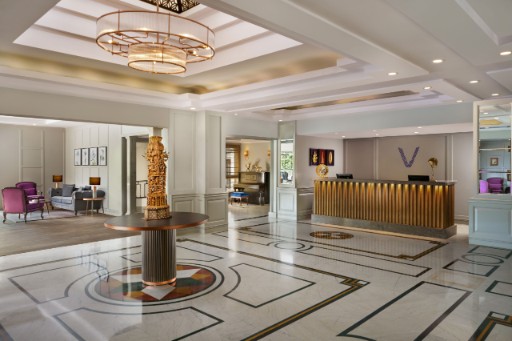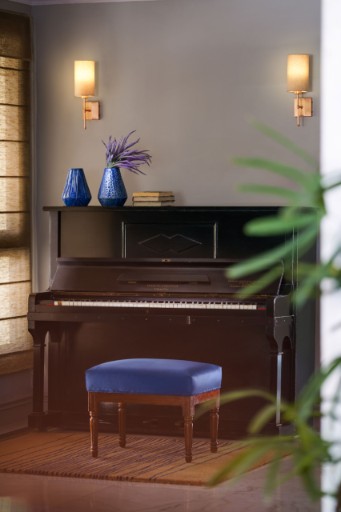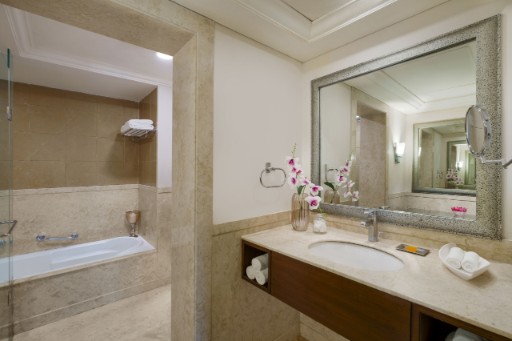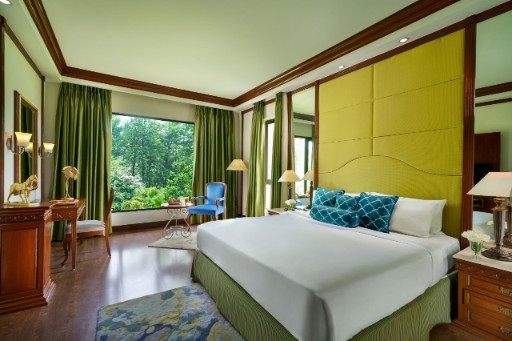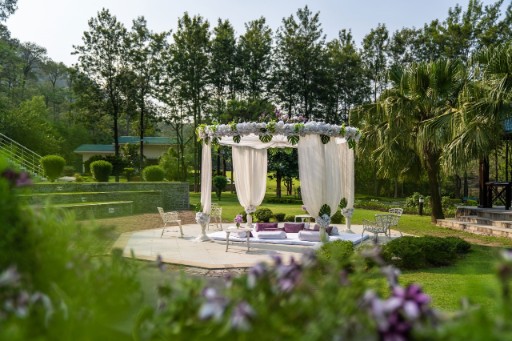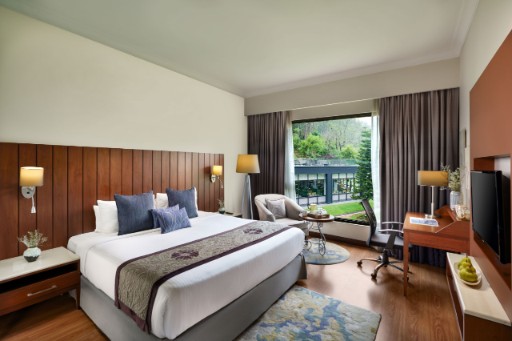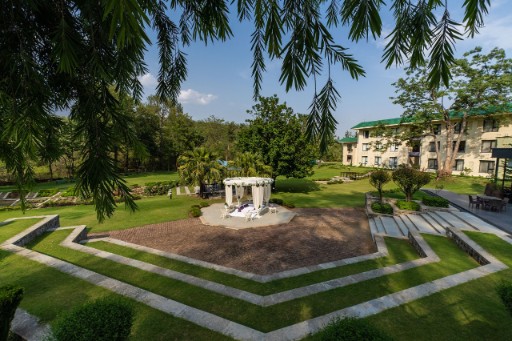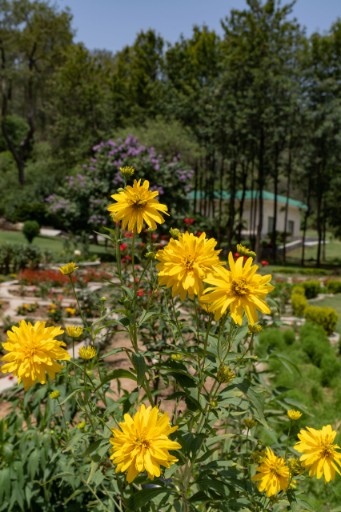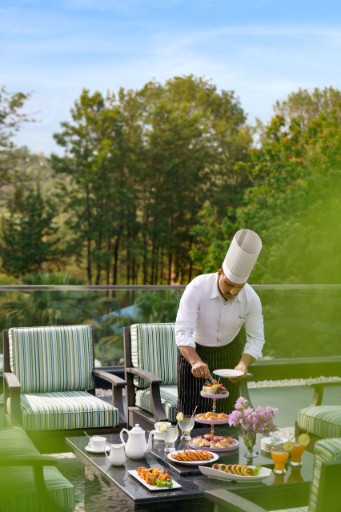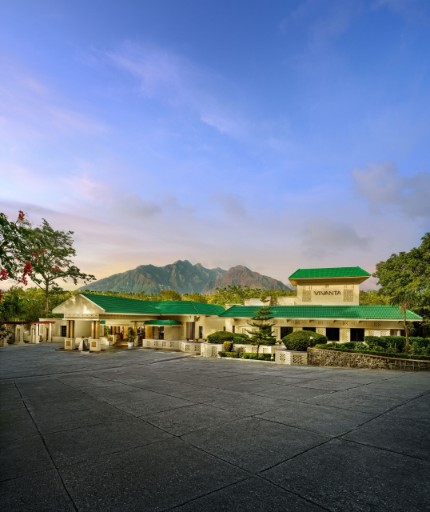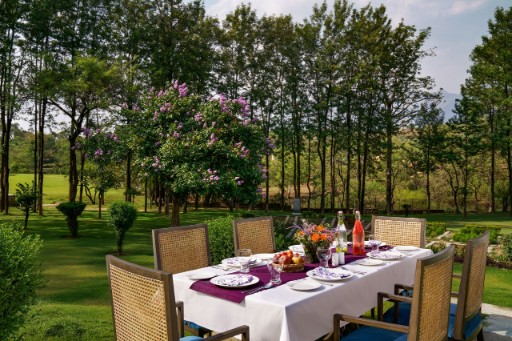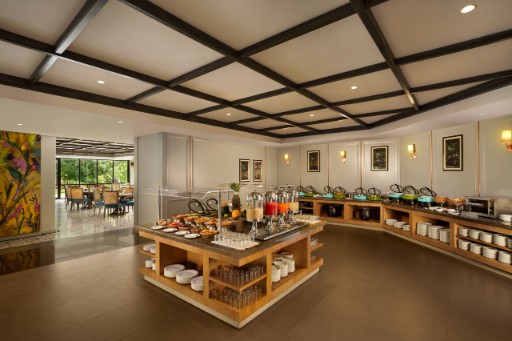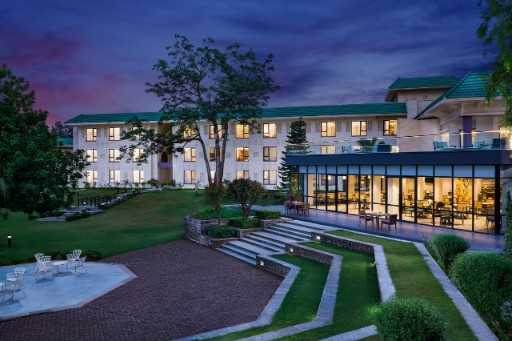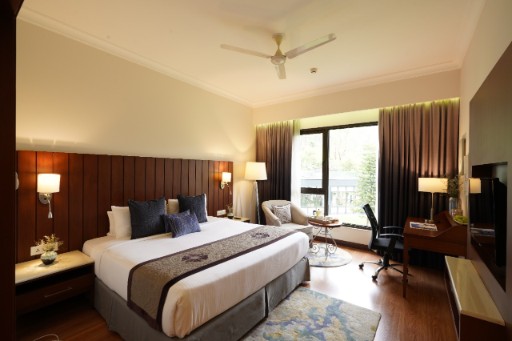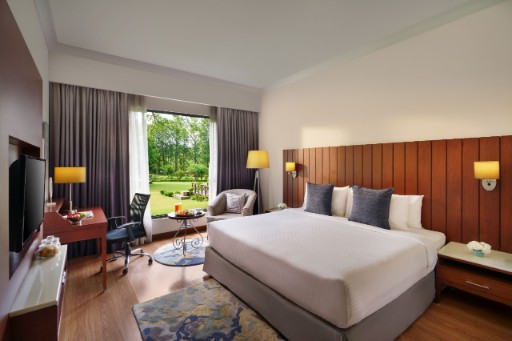 Hotel Policies
Check-in time: 2:00 PM
Check-out time: 12:00 Noon
Early check-in and late check-out on request
We accept Master and Visa Cards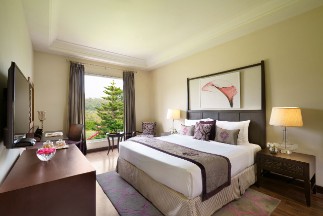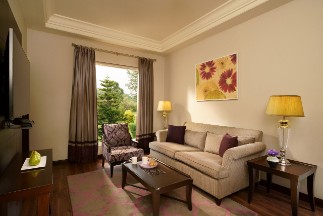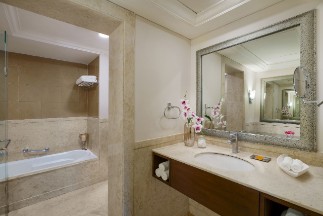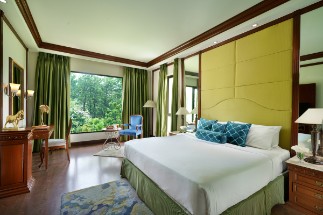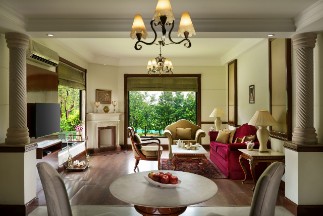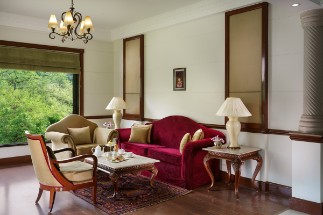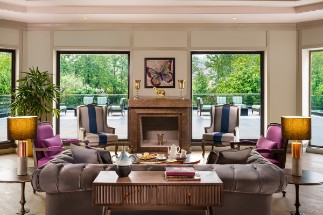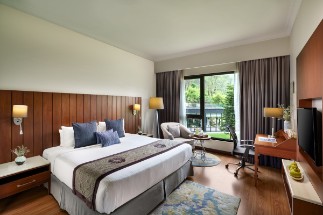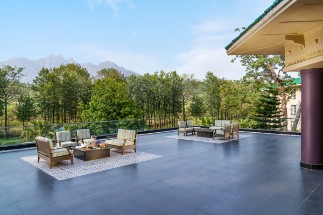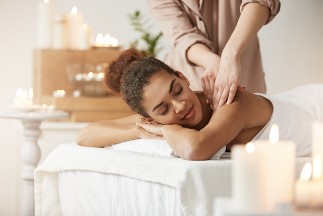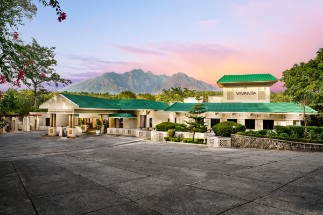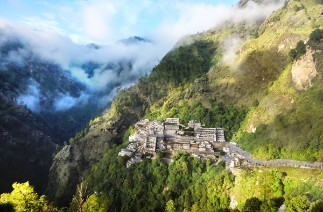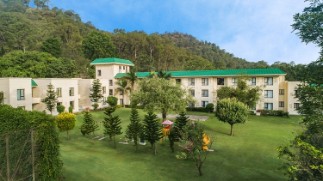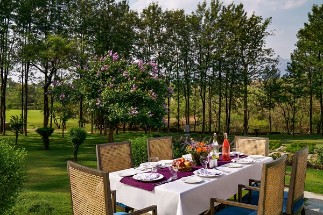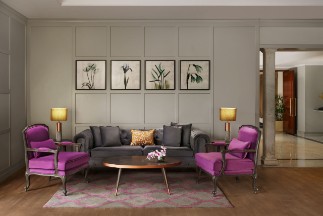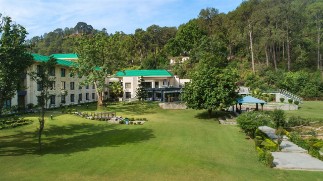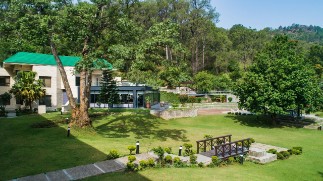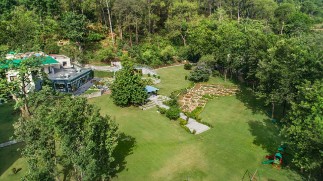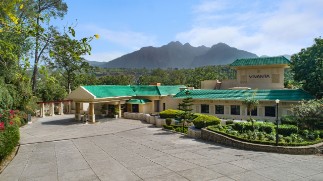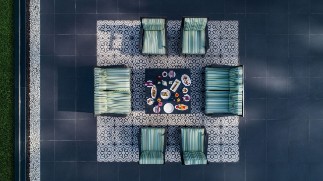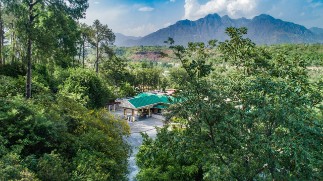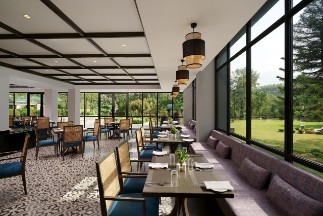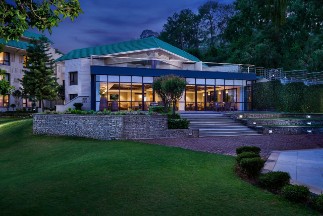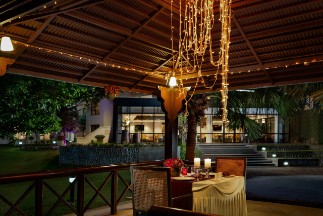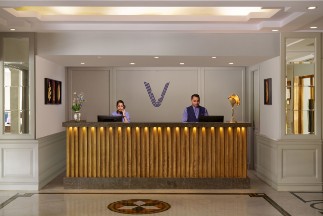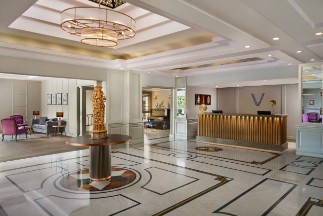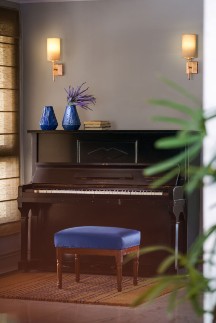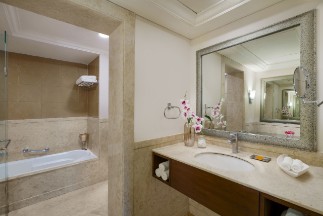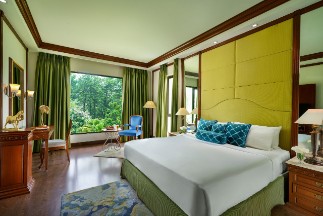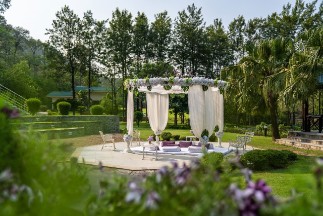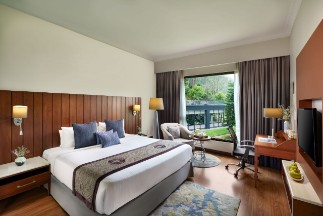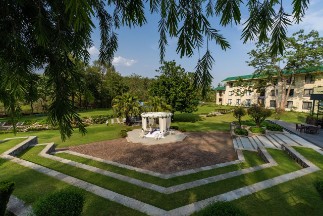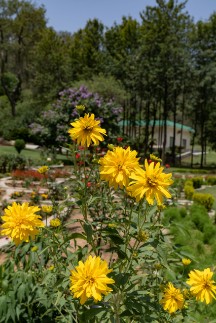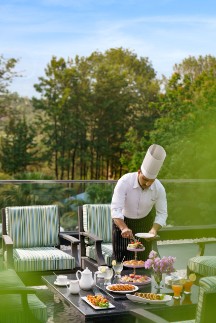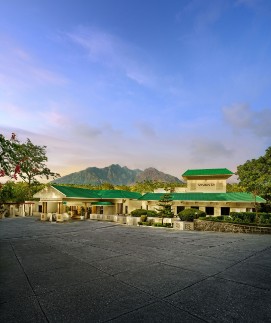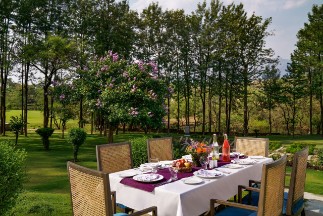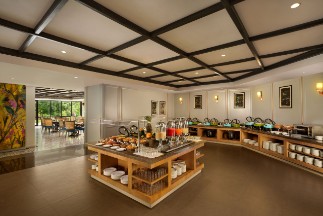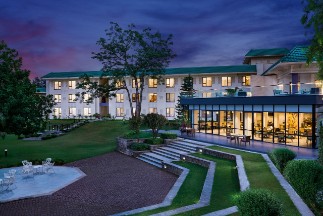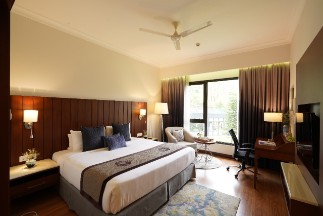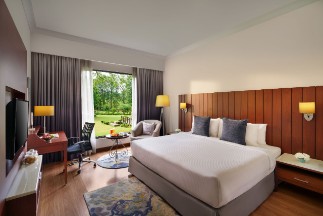 Concierge & multilingual staff

Interconnecting rooms on request
*Some of the amenities mentioned above may be chargeable in nature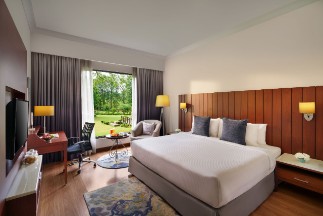 Deluxe Room
Our well-appointed rooms have a minimalistic design with a panoramic view of the abundant gardens. The minimalistic interiors are punctuated with eclectic accents, adding vibrancy to your experience. The plush king-size bed and state of the art amenities, digital connectivity, smart TV and more make for an ideal stay.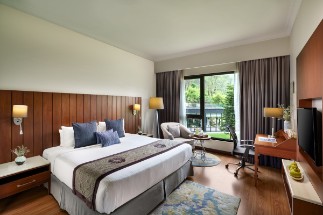 Premium Room
Facing the magnificent lush green land and Trikuta hills, the Premium Suites Lake View Rooms are designed with aesthetics and style. Fully equipped with all modern amenities, digital connectivity with smart TV.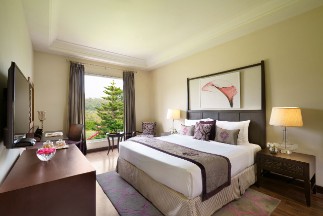 Deluxe Suite
The Deluxe Suites are spacious and feature a living room. Their airy and minimal designs, with natural light streaming in, offer a sense of luxury. You can also enjoy the panoramic views of the beautiful garden. To keep pace with your contemporary lifestyle, the suite is equipped with modern amenities, digital connectivity, smart TV and more.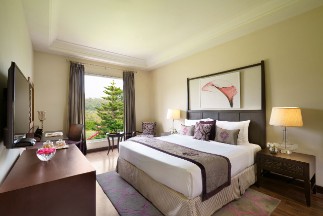 Premium Suite
Enjoy the view of the verdant landscape from large windows that give you a sense of expansiveness. Our Premium suites have a minimal design which are tempered with stylish accents. Enjoy modern amenities, digital connectivity, Smart TV and more.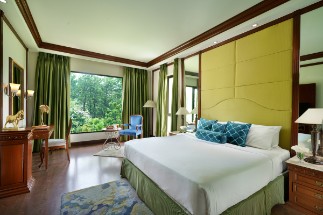 Presidential suite
Largest suite one can experience in Katra, this Vivanta suite offers magnificent views of garden and the Trikuta mountains, which elevate you, while you enjoy your morning coffee in your private balcony. The luxurious and minimal design adds to the suite's elegance, which features a spacious, well-laid-out living room and kitchenette, modern amenities, digital connectivity, smart TV, and more.
*Rates Exclusive of taxes