List
Map

Vivanta Thiruvananthapuram
Vivanta Thiruvananthapuram
6 km from Trivandrum International Airport
Located in the central administrative and business district
Downtown Thiruvananthapuram's only rooftop infinity pool and rooftop open air lawn banqueting venue
Vivanta Suite is the largest suite in Thiruvananthapuram city
About Trivandrum
Kerala's capital Thiruvananthapuram, or Trivandrum, is an energetic rapidly modernising city that retains ties to its illustrious past. Its undulating terrain of low coastal hills and busy commercial alleys, interesting and distinct architectural styles, and miles of beachfront make it an alluring destination.
Thiruvananthapuram is more than just a stepping stone to the balmy beaches of God's Own Country. It is also a charming city with a take-it-easy vibe, royal palaces, wonderful museums, the world's wealthiest temple: the Padmanabhaswamy Temple and marketplaces that showcase Kerala's culture. Our concierge can help you get up close and personal with the city's myriad charms by curating the perfect heritage walk for you and your loved ones.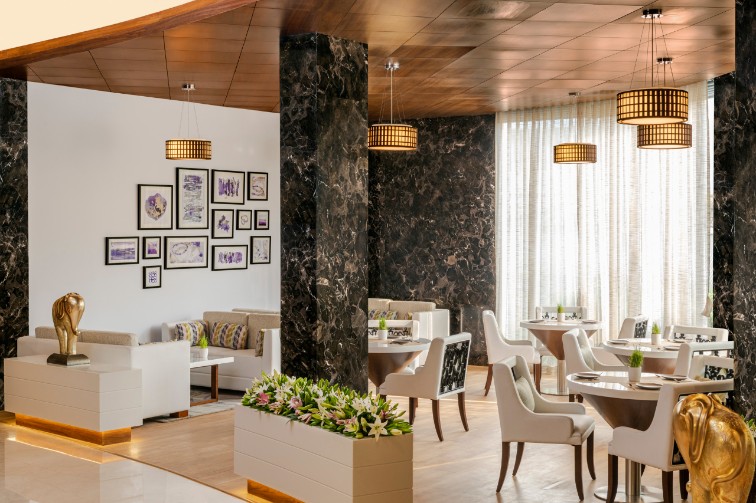 Urban Getaways
Enjoy a staycation right in your city.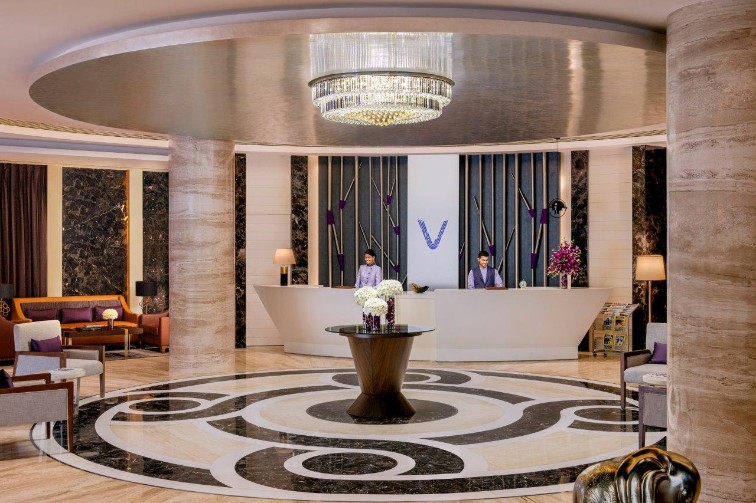 Suite Surprises
Book one night and get the second night at 50% off.

Stay A Bit Longer With Breakfast
The longer your stay, the more it pays. Spending more nights with us gives you greater discounts for additional nights.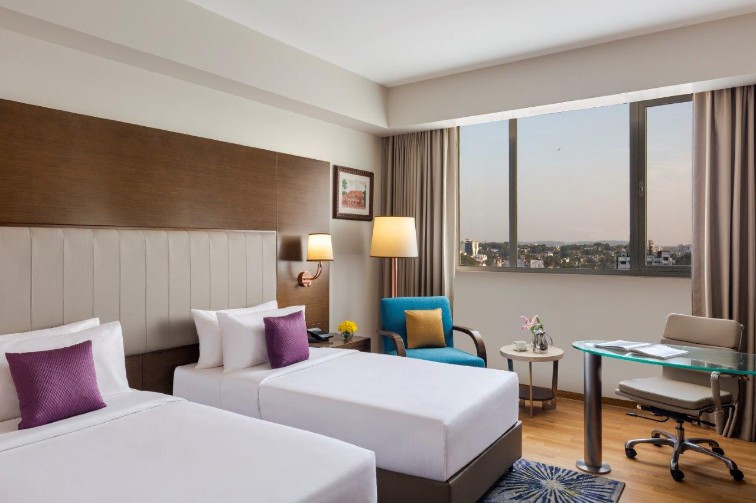 Bed Breakfast and More
Indulge yourself with a variety of Indian and international cuisine available at our restaurants with the Breakfast Inclusive Rate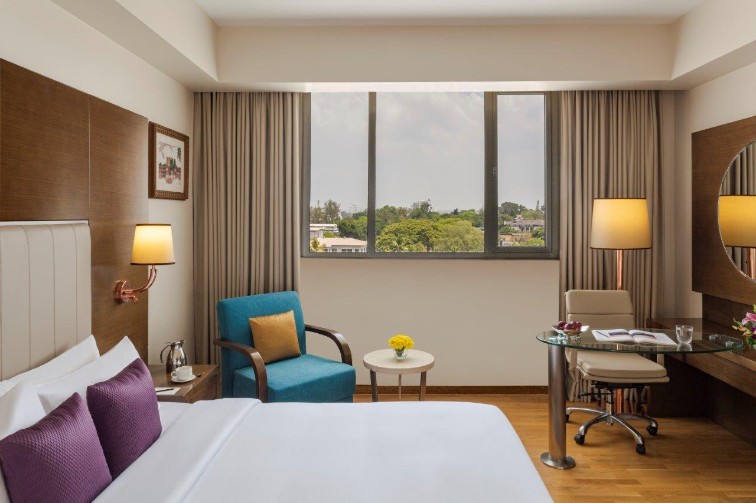 Taj Inner Circle Member Rate – Room Only
Avail 12% off on our best available rate.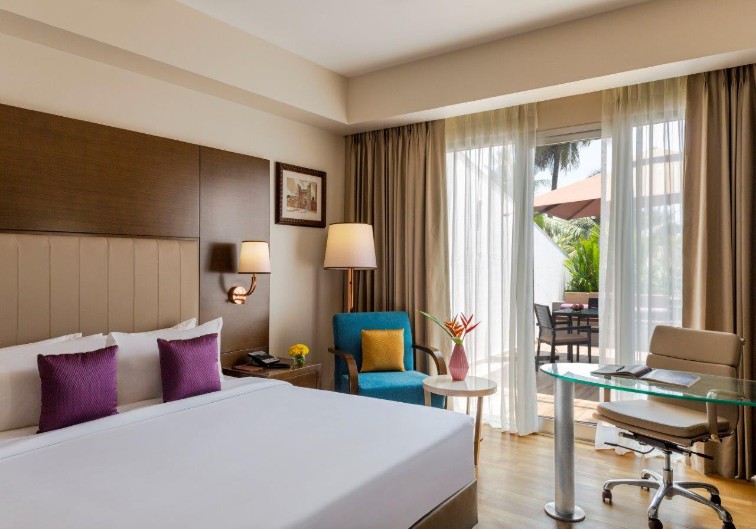 Taj Inner Circle Member Rate – Breakfast Inclusive
Avail 12% off on bed and breakfast.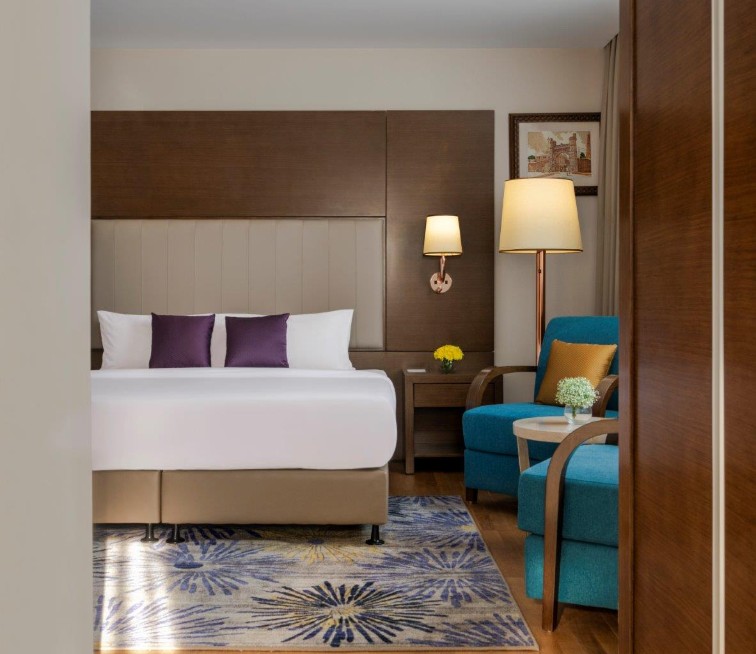 Best Available Rate
Best Available Rate.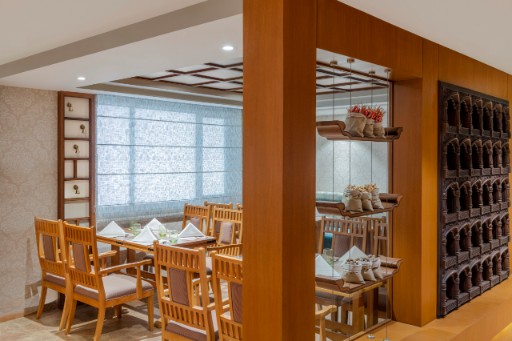 Make your own dish at Kardomom Restaurant
Make your own dish at Kardomom Restaurant
This has all the ingredients of a memorable evening. Our chefs will conjure up your favourite dish at Kardomom. With a little help from you .Remember those wildly popular food shows on TV? Our unique culinary experience at Kardomom – Dish You Were Here – is a bit like that. You decide what delicacy you want our chefs to rustle up; they in turn will give you an elaborate list of ingredients that our staff will help you select from the local markets. Once back, our chefs will create your dream dish for an unforgettable dinner.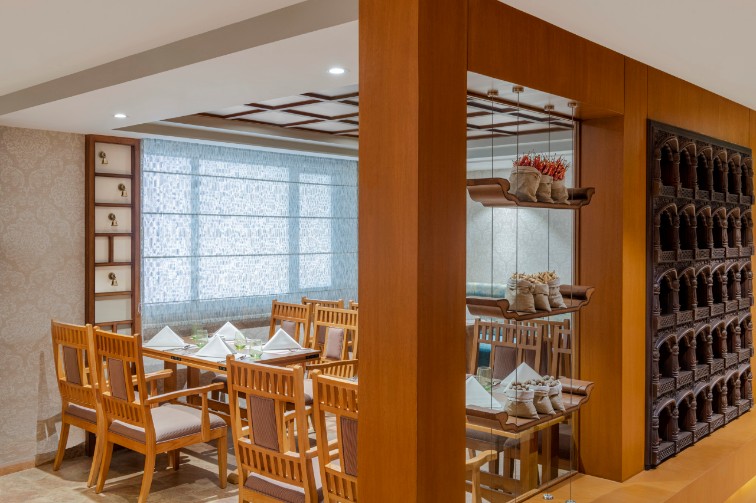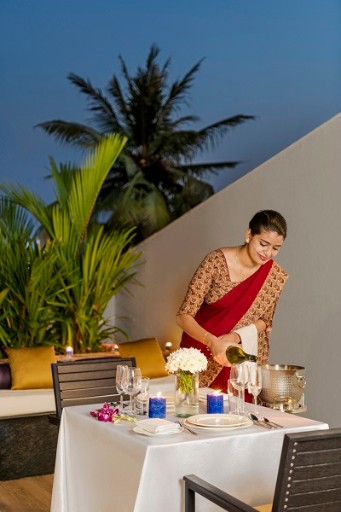 Celebration for a couple in superior rooms with Private Balcony
Celebration for a couple in superior rooms with Private Balcony
A wonderful celebration with that special someone in your private balcony. With a candlelight dinner under a starlit sky. Is there a special occasion or milestone coming up? Allow us to make it even more memorable. We'll start by giving your room a captivating makeover. We will then set a table for two, illuminated by candles, on your balcony, under a starlit sky. An indulgent five course menu shall follow accompanied by sparkling wine and a twinkling night. Let the celebration unfold.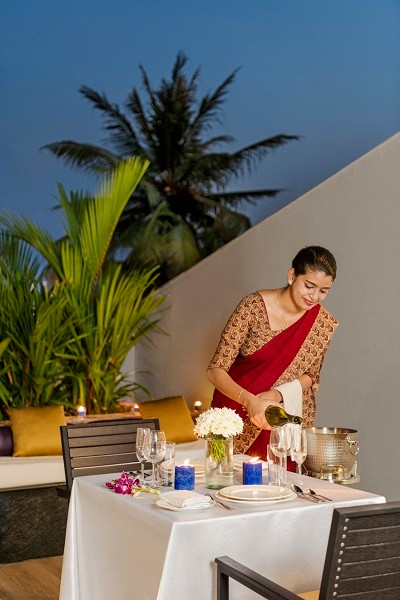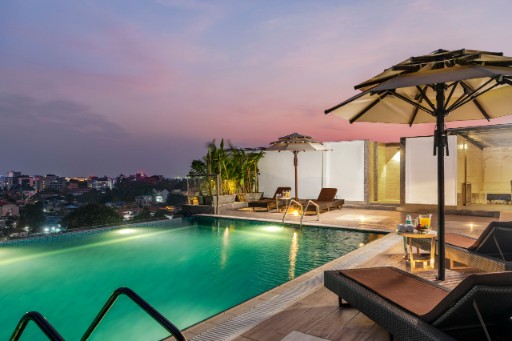 Dinner by the Poolside
Our rooftop infinity pool. A starlit sky. Bracing breezes. Sparkling conversation. A specially curated 3 or 5 course menu. Come, experience the most memorable of meals.Woo that special someone. Celebrate togetherness. Or just give into the moment and dine under starlit skies, with our infinity pool shimmering alongside. Our Dinner by the Poolside includes a 3 or 5 course menu, lovingly prepared by our chef. Guests can either choose to go global or opt for an authentic South Indian experience with hand picked dishes from Kerala.