Book a memorable stay at your favourite hotel with this special offer. This rate includes breakfast and a Taj Experiences Gift card worth upto Rs. 1000 per night which can be redeemed for spends towards rooms, food and beverages and spa services for upto a year from the date of issue. Valid for hotels across– Taj, SeleQtions, Vivanta, Gateway and Ama Trails.
Inclusions
Stay
-
Stay includes breakfast at the all day dining restaurant, access to the gym and swimming pool.
Conveniences
-
Taj Experiences Gift Card upto Rs. 1000 per night issued post checkout. Complimentary wifi for upto 4 devices
Terms & Conditions
1. Valid for bookings made before 31st May for stays till 31st July
2. Subject to availability and not valid on special events.
2. Black out dates are applicable
3. Not a Taj InnerCircle member? Make sure you sign up, when you check-in at the hotel, to avail this offer.
4. This rate is non-commissionable
Showing results
Sorry, No results found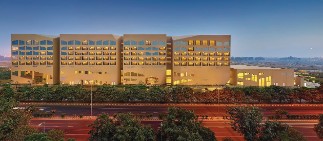 Vivanta New Delhi, Dwarka
Sector 21 Metro Station Complex,New Delhi,110075
Sector 21 Metro Station Complex,New Delhi,110075
11 kms from Indira Gandhi International Airport

Vivanta Pune, Hinjawadi
Xion Complex, Hinjawadi Road, Hinjawadi,Pune,411057
Xion Complex, Hinjawadi Road, Hinjawadi,Pune,411057
21.9km from Pune International Airport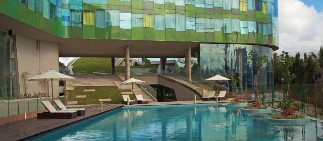 Vivanta Bengaluru, Whitefield
ITPB, Whitefield,Bengaluru,560 066
ITPB, Whitefield,Bengaluru,560 066
40.0km from Kempegowda International Airport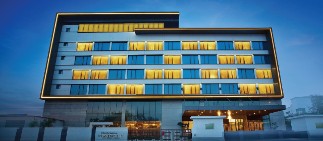 Vivanta Chennai, IT Expressway
NO 309 Old Mahabalipuram road, Shollinganur ,Chennai,600119
NO 309 Old Mahabalipuram road, Shollinganur ,Chennai,600119
19.0km from Chennai International Airport
Vivanta Coimbatore
105, Race Course Road,Coimbatore,641018
105, Race Course Road,Coimbatore,641018
9.6km from Coimbatore International Airport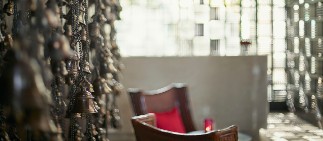 Vivanta Guwahati
613, Mahapurush Srimanta Sankardeva Road, Khanapara,Guwahati,781022, Assam
613, Mahapurush Srimanta Sankardeva Road, Khanapara,Guwahati,781022, Assam
33.9Km from Lokpriya Gopinath Bordoloi International Airport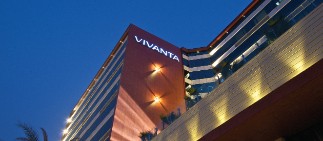 Vivanta Hyderabad, Begumpet
1-10-147 & 148, Begumpet,Hyderabad,500016
1-10-147 & 148, Begumpet,Hyderabad,500016
34.0km from Rajiv Gandhi International Airport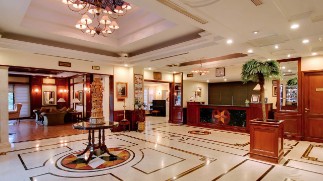 Country Resorts
Jammu-Katra Highway,Katra,Vaishnodevi, Reasi, Jammu & Kashmir - INDIA
Jammu-Katra Highway,Katra,Vaishnodevi, Reasi, Jammu & Kashmir - INDIA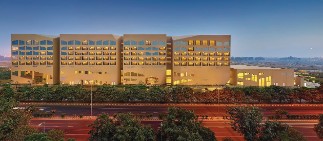 Vivanta New Delhi, Dwarka
Sector 21 Metro Station Complex,New Delhi,110075
Sector 21 Metro Station Complex,New Delhi,110075
11 kms from Indira Gandhi International Airport
Vivanta Surajkund, NCR
Shooting Range Road,Delhi NCR,121 009
Shooting Range Road,Delhi NCR,121 009
25.4km Indira Gandhi International Airport

Vivanta Pune, Hinjawadi
Xion Complex, Hinjawadi Road, Hinjawadi,Pune,411057
Xion Complex, Hinjawadi Road, Hinjawadi,Pune,411057
21.9km from Pune International Airport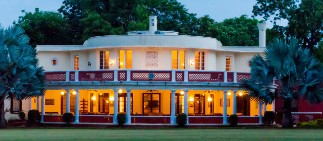 Vivanta Sawai Madhopur Lodge
Ranthambore National Park Road,Sawai Madhopur,322001
Ranthambore National Park Road,Sawai Madhopur,322001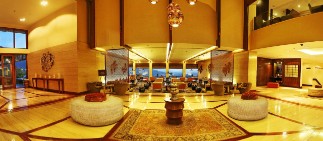 Vivanta Dal View
Kralsangri, Brein,Srinagar,191121
Kralsangri, Brein,Srinagar,191121
20.1km from Sheikh ul-Alam International Airport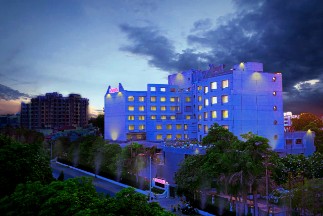 Vivanta Vadodara
Akota Gardens,Vadodara,390020
Akota Gardens,Vadodara,390020
9.9km from Vadodara Airport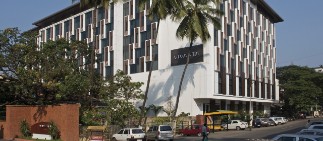 Vivanta Goa, Panaji
OFF DB Bandodkar Road,Panaji,403001
OFF DB Bandodkar Road,Panaji,403001
28.6km from Goa International Airport
SHOW MORE